The concept of roof coating systems is creating a sensation in the world of sustainable building practices. They serve as an excellent pathway to not only reduce expenditure but also restore aging roofs and minimize environmental footprint. However, deciding if a roof coating system is the right choice involves careful consideration. While it may not address all roofing issues, the system possesses a plethora of unique advantages.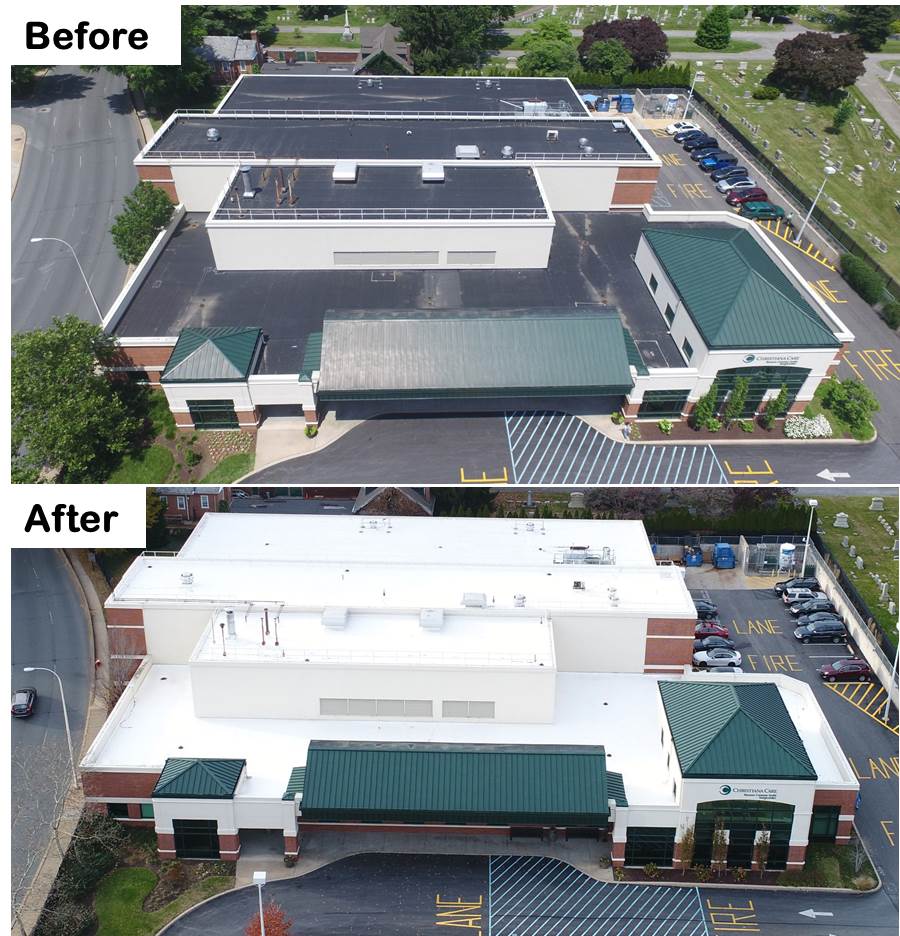 Advantages of Utilizing a Roof Coating System
Monetarily Savvy Option
A roof coating system stands out as a more economical solution when the need arises to rejuvenate an existing roof. Its installation requires less labor compared to a full roof replacement since the coating is applied directly over your existing roof. This process significantly minimizes disruption to daily business operations due to the low noise level and reduced odor.
Furthermore, numerous coating options, especially the white roof coatings, are highly reflective. This attribute helps decrease the roof's temperature, consequently reducing the strain on your HVAC system. The end result? Reduced energy bills and an extended lifespan for your HVAC system.
Roof Coating Systems can Extended Roof Longevity
A roof of moderate age can be salvaged and rejuvenated using a roof coating system. Even roofs showing minor leakage can be patched up prior to coating. Appropriate preparatory work can prolong a roof's lifespan by a substantial 5 to 15 years. In addition, the highly reflective nature of coatings shields the roof from damaging UV rays, contributing to its longevity.
Environmentally Conscious Choice
Opting for a roof coating system helps prevent re-roofing debris from ending up in landfills since there is no need to rip off the insulation and membrane. Astonishingly, roofing projects are believed to contribute to almost 40% of construction waste that finds its way into landfills. By eliminating debris, you also cut down potential landfill fees.
The optimal time to apply coatings falls between spring and fall.
Case Study: GSM Roofing and Christiana Health Care System Roof Coating System
At GSM Roofing, we experienced firsthand the impressive benefits a roof coating system brought to our client, Christiana Health Care System. Considering the critical nature of the surgery center, a full re-roofing was not feasible. Through the implementation of a roof coating system, we could operate during normal business hours due to its odorless property. This process eliminated the need to dispose of roof debris in the landfill. Furthermore, their white roof is actively working to mitigate the urban heat island effect in the city of Wilmington.
If you believe a roof coating system could be a beneficial solution for your building, we would be thrilled to assist. Whether you're simply exploring the advantages of roof coatings or keen to embark on the journey of restoring your roof and reducing costs, feel free to reach out to us. We're here to guide you every step of the way.
This article was updated on 5/18/2023