Why Is GSM So Passionate about Ending Alzheimer's?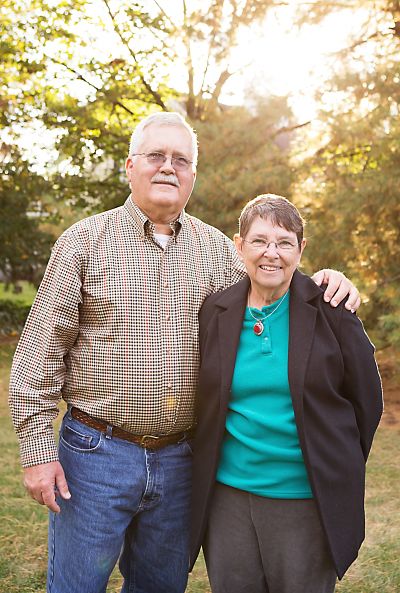 In 2014, the fight against Alzheimer's became extremely important to the Gooding family after watching Mary Gooding, one of our own, decline from the effects of the disease. As business owners, we believe raising awareness for this cause is our opportunity to make a difference. So, we formed a team—The GSM Memory Marchers—and raised over $33,000 in our first year for the Walk to End Alzheimer's—the largest Alzheimer's fundraising event held across hundreds of cities in the fall.
Sadly, Mary lost her fight, but our resolve to defeat the disease increased. We joined the Greater PA Chapter of the Alzheimer's Association and raised an additional $56,000 for the walk. Additionally, as we shared our story, we learned how prevalent Alzheimer's is in our society and how many people have a family member with the disease. Alzheimer's is still a non-disclosed disease, and people with it, their caretakers, and doctors have difficulty dealing with it. It's tough telling someone they have a disease that will rob them of their memories and has a 0% survival rate.
So now, more than ever, we want to take our fight to a national level with "The Longest Day." This Alzheimer's Association fundraising event occurs on the Summer Solstice, the year's longest day. But we are asking every person in America who has a family member or friend with the disease for just one hour. Here's how:
Donate just one hour of your paycheck to the Alzheimer's Association with #AnHour4Alz. Whether it's $10 or $100, every amount makes a huge difference as we strive to eradicate this disease from our planet. Join us in the fight against Alzheimer's, and let's end it together.
Learn the 10 Warning Signs of Alzheimer's Disease
Teaming up with the Alzheimer's Association is more than just raising funds for research, advocacy, and education programs. It's also raising awareness of this disease so it can be caught early and treated immediately. Here are 10 warning signs of Alzheimer's Disease.

1. Memory Loss that Disrupts Daily Life
A common sign of Alzheimer's Disease is forgetting information that a person recently learned. This sign is fairly common in the early stages of the disease and can include forgetting important dates or events or asking the same question repeatedly.

2. Challenges in Planning or Solving Problems
Another warning sign of Alzheimer's Disease is a change in the ability to develop or follow a plan or work with numbers. Some examples of this warning sign include trouble following a familiar recipe or keeping track of monthly bills. They may also have difficulty concentrating.
3. Difficulty Completing Familiar Tasks
When routine tasks become difficult to complete, it can be a sign of Alzheimer's Disease. These signs should be recorded and reported to a doctor, whether it's trouble driving to a familiar location, organizing a grocery list, or remembering the rules to a favorite game.

4. Confusion with Time or Place
For those with Alzheimer's, losing track of dates, seasons, and the passage of time is an all-too-common reality. Some examples of this sign include forgetting where they are or how they got there and not understanding something that is not happening immediately.

5. Trouble Understanding Visual Images & Spatial Relationships
A common sign of Alzheimer's Disease is forgetting information that a Visual problems may also indicate a possibility of Alzheimer's Disease. A person may have trouble judging distance or determining color or contrast. This sign often causes issues with driving. However, it shouldn't be confused with vision changes related to cataracts.

6. New Problems with Words in Speaking or Writing
Have you noticed a loved one stopping in the middle of a conversation with no idea how to continue or repeating themselves? This warning sign happens in people with Alzheimer's and may cause the person to struggle with naming a familiar object or using the wrong name.

7. Misplacing Things and Losing the Ability to Retrace Steps
Misplacing items or putting things in unusual places may be a sign of Alzheimer's Disease. They also cannot go back over their steps to find the items again or even accuse others of stealing, especially as the disease progresses. If you notice these signs, speak with a doctor.

8. Decreased or Poor Judgment
Some examples of poor judgment include making poor money decisions or paying less attention to grooming and personal hygiene. These changes in judgment and decision-making are often signs of Alzheimer's Disease but shouldn't be confused with making bad decisions occasionally.

9. Withdrawal from Work or Social Activities
Because a person with Alzheimer's often has difficulty following or holding a conversation, they may withdraw from social activities, hobbies, and other engagements. They may also have difficulty following a favorite sports team or activity they once enjoyed.

10. Changes in Mood and Personality
Becoming easily upset at home, at work, with friends, or when out of their comfort zone is a common warning sign that a person may be living with Alzheimer's. If you notice these changes in a loved one, they should be reported to their doctor for further evaluation.