Safety At All Times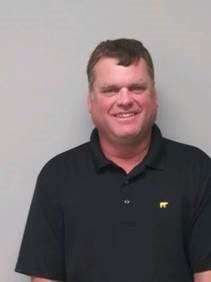 We believe the prevention of accidents and injuries is so important, that a safe working environment has precedence over productivity whenever necessary.
To ensure we provide a safe working environment for ourselves, and customers, GSM employs a full-time and fully dedicated Safety Manager:  Michael Beakes. Michael conducts our MSHA & OSHA courses and First Aid/CPR classes. He's extremely knowledgeable about fall protection and many other safety related topics. He meets regularly with our safety committee to make sure all safety-related communication is flowing properly from the employees to management and back, and that our employees are following strict procedures every day. Check us out on IS Networld.

GSM Safety Certifications
New Hire Safety Orientation Program
MSHA Part 46 and Part 48 Training
OSHA 10-Hour Certification
OSHA 30-Hour Certification
CPR/First Aid/AED
PA State Certified Safety Committee
DOT/Non-DOT drug/alcohol/controlled substance screening programs
EPA RRP Certification
Fall Prevention and Protection
Ladder and Scaffold Safety Programs
NCCCO Certified Crane Operators
Confined Space Entry Program
Respiratory Protection Program
Special Equipment Operation
Job Hazard Analysis Program
Job Site Safety Audit Program
Construction Health and Safety Technician (CHST) Certification
Another way we ensure a safe working environment is pre-employment and random drug testing. All of these factors combined with the hard work of everyone in the organization have driven down our Worker's Compensation Experience Modification Rating (EMR) and Total Recordable Incidence Rates (TRIR) to some of the lowest in the industry.
Learn More About Our Safe Practices
Contact Gooding Group's Michael Beakes at 717-629-9221 or MichaelB@goodinggroup.com