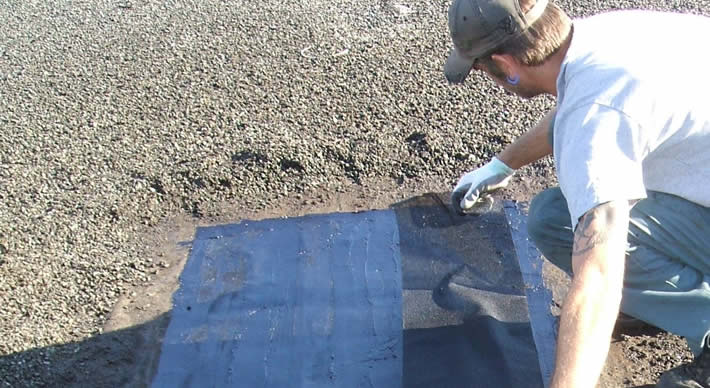 Wondering if We Can Repair Your Roof?
The answer is Yes! With nearly 80 years in business, we have seen all types of roofing materials and will do our best to stop that leak to avoid further water damage.
After we've repaired that leak, we can talk about whether or not roof replacement is in your immediate future and how regular maintenance can help extend the life of your existing roof.
If you suspect a roof leak or know for sure, get in touch with us. We'll assess the situation and get that roof repaired quickly and correctly.
Commercial Roof Repairs to Delay Roof Replacement
We always do our best to avoid a roof replacement. When repairs will extend the life of your roof, that's what we do.
There's practically no limit to the types of roofing materials we can work with for a project. Here are some of the most common, though: