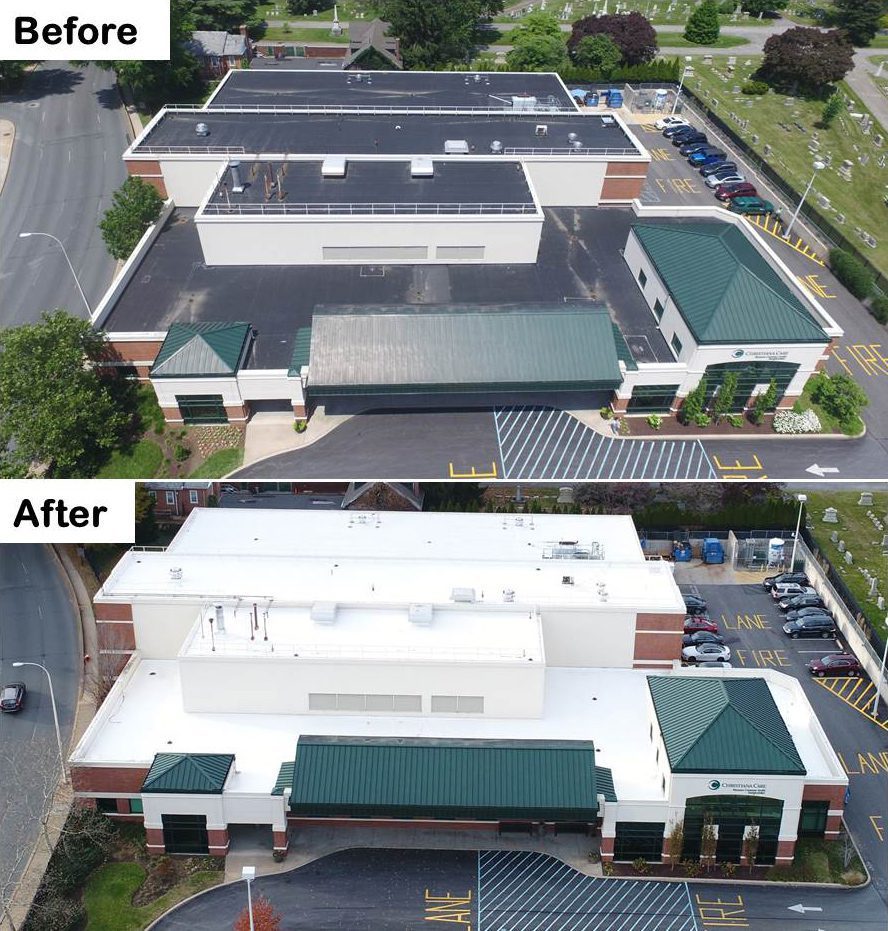 Cash Savings Isn't the Only "Green" that Comes with Roof Coatings
You probably already know that commercial roof coatings save you money by preserving roofs so they last longer. They can also help you put off roof replacement until necessary.
But did you know that roof coatings are also considered "green" initiatives?
Commercial roof sealants keep re-roofing debris out of landfills, and that's a green initiative that's hard to beat.
By reflecting UV rays, commercial roof coatings help to preserve existing roof systems, cutting down on new manufacturing.
White roof coatings keep the sun's UV rays from raising interior temperatures, reducing cooling energy consumption.
Considering that a roofer can apply these eco-friendly commercial roofing coatings to single-ply roofs and built-up roofs, and metal roofing systems, you'll see all the environmental benefits.
Do you think commercial roofing coatings are the next step for your roof?
Let's talk about how they can save you money, reduce your carbon footprint, extend the life of your roof, and more!