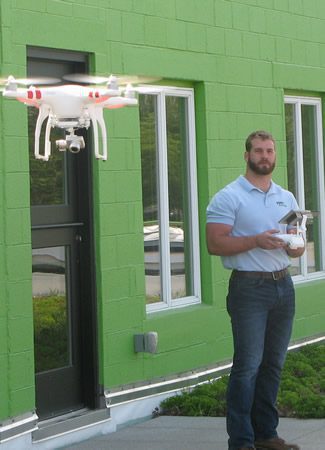 Drone Commercial Roof Inspection
When we believe it's unsafe for our roofing professionals to get onto a roof for a visual inspection (due to its condition, weather, or other factors), our certified drone operator will conduct an aerial assessment, complete with photos.
The FAA requires that drones used for commercial purposes be registered and only flown by those who fully understand FAA guidelines. GSM Roofing retains several certified Remote Pilots who can provide a complete survey of your roof from the safety of solid ground.
Even the most difficult-to-access sections of your roof are no problem for an experienced drone operator. We can look closely for problem spots, provide photos, and submit a complete inspection report detailing necessary repairs. This quick, efficient, and safe process saves you time and money while providing valuable information we'll use to make targeted repairs that can help you avoid a total roof replacement.