Josh Buohl Named Junior Estimator at GSM Roofing
GSM Roofing today announced that Josh Buohl will be joining GSM Roofing as a Junior Estimator, effective September 27, 2021.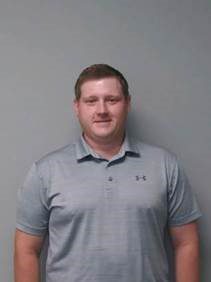 An Ephrata native, Josh Buohl graduated in 2017 from Penn State Berks with a Degree in Business. During his college career, Josh spent his summers working for GSM Roofing. Upon graduation, Buohl obtained a Series 6 and Series 63 Security Licenses through Prudential Financial. In 2018, Buohl began a banking career at Ephrata National Bank but soon decided that was not the ideal career path. This decision led him back to GSM Roofing where he was hired on as a Junior Estimator.
"I am excited to be back at GSM" says Buohl. "I look forward to utilizing and enhancing my skills while working as an Estimator. I know from prior experience that GSM Roofing is a great company to work for and I feel fortunate to be a part of the team."
"I know that Josh Buohl encompasses the values we look for in our employees" says Reed Gooding, CEO at Gooding Group, LLC. "Josh is a great asset to our estimating team. I look forward to watching him grow his skills with GSM Roofing."
Please join us in welcoming Josh Buohl to our team!
Contact GSM Roofing for all of your roofing needs!