The current supply chain shortage, challenging the roofing industry, is the culmination of several factors, and unfortunately, not predicted to end in the near future.
The Current State of the Supply Chain Continues to Cause Challenges.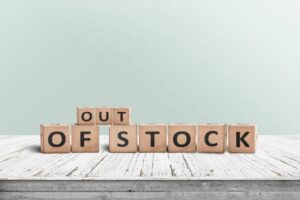 In addition to pervasive material price increases and volatility, Covid-19 challenges continue to affect the industry. Unfortunately, as we move through 2022, the roofing industry is not seeing much improvement on the supply chain availability and material price increases.
According to current predictions, material volatility is going to increase throughout 2022. On top of that, the massive storms such as the tornadoes in Kentucky and the shutdowns and disruptions due to the Omicron variant have further exacerbated problems with the supply chain.
In addition, the lack of skilled labor continues to be a considerable threat to the roofing industry due to layoffs caused by the lack of availability of materials. These experienced roofers are now leaving the industry to find steady work and reliable income.
When Will Supply Chains Become More Orderly?
Even if the economy continues to dip, the need for new roofs and roof repairs will continue. There is hope that as the pandemic fades, supply chains will become more orderly and inflation will moderate. However, no one knows when this pandemic will fade. As for now, the NRCA expects roofing material and product shortages, long lead times, and significant price volatility to continue through this year.
The NRCA and GSM Roofing will continue to monitor the supply chain crisis. You can find more information on the NRCA's dedicated webpage covering the supply chain shortage.