Tabor Community Services, Transitional Living Center is awarded $25,000.
It's that time of year again when GSM Roofing, is giving back to the community and helping Lancaster County nonprofits repair or replace their aging rooftops.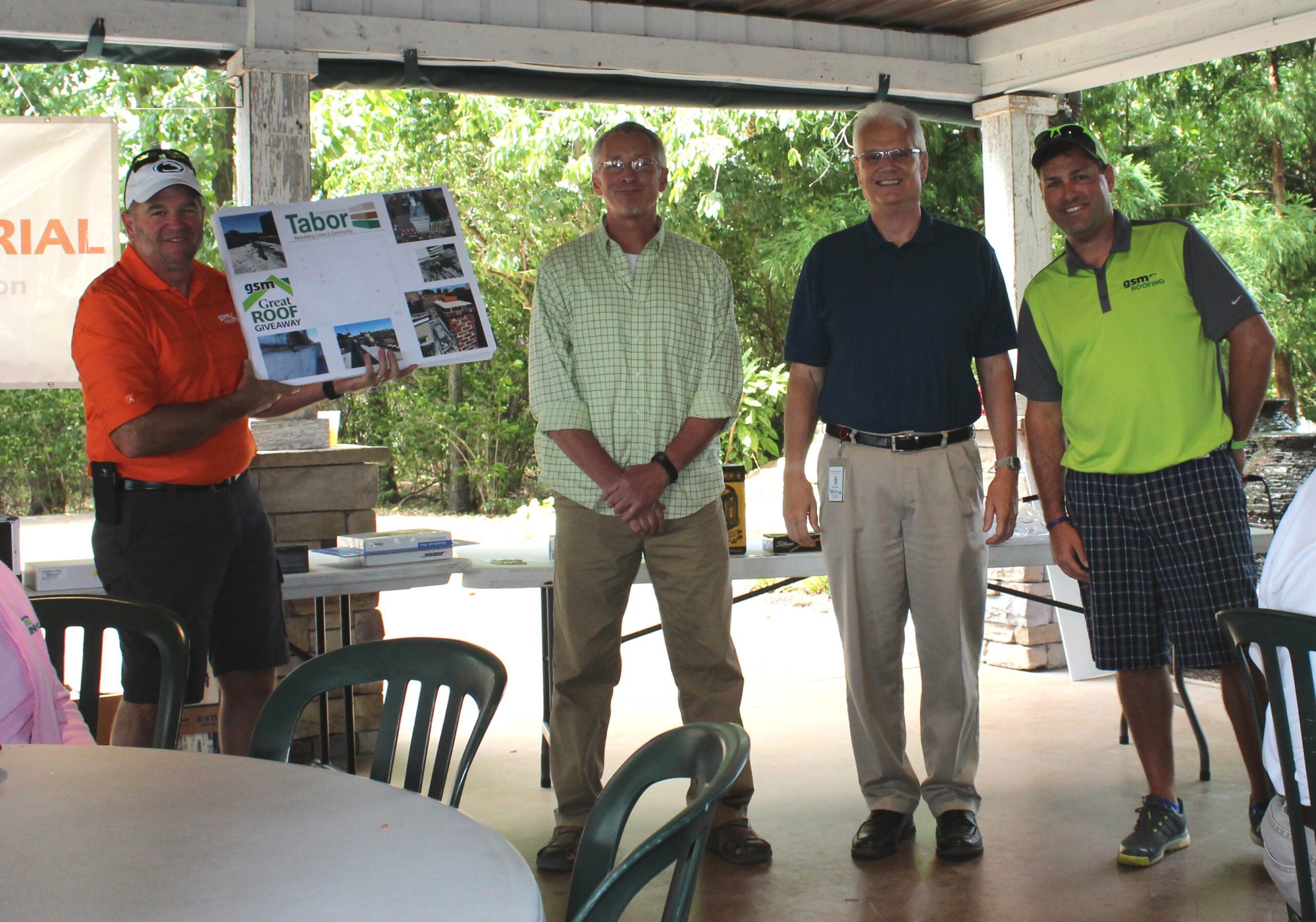 The contest, which kicked off in June, is designed to meet the overwhelming needs of Lancaster County's nonprofit community. In all, eight nonprofit organizations received an award from GSM Roofing, GSM Industrial, and the Gooding Group Foundation, for a total of $53,000 in prizes.
The winners of the 2016 Great Roof Giveaway were announced Friday, September 16, 2016, during GSM's annual customer appreciation luncheon at Foxchase Golf Club in Steven, PA.
With so many worthy organizations entering the Great Roof Giveaway, choosing the top winner can be challenging. However, this year, Chance & Eresiah from Tabor Community Services Facebook video entry made that decision a little less difficult. When asked, "What is a roof", they replied:
"There's some people that make roofs"
"It blocks the rain"
"and then when there's, um, a tornado, it saves you"
"I don't have to worry that my house is gonna get wet in the rain"
"it's all about roofing"
We couldn't agree with you more Chance & Eresiah!
The Transitional Living Center of Tabor Community Services was selected as the top winner for a few reasons: their video entry, their work with veterans, and they have a project that we can safely use volunteers to help complete. They were awarded $25,000 to complete a new roof on the upper section of their building as well as maintenance and repairs to their lower roof.
The other award recipients were as follows:
Good Samaritan Shelter, Ephrata, PA – $7,500, for roof repairs and maintenance plus, GSM Industrial will fabricate and install a new railing for their patio
The Potter's House, New Holland, PA – $6,000 of roofing materials
Boys and Girls Club, Lancaster, PA – $5,000 discount toward re-roofing services
Winters Heritage House, Elizabethtown, PA – $5,000 discount toward re-roofing services
Occupational Development Center, Lancaster, PA – $2,500 of roof repairs and preventive maintenance
Child Evangelism Fellowship, East Petersburg, PA – $1,000 for roof repairs
The Amos Herr House, Landisville, PA – $1,000 for roof repairs
The roof repairs and installations will take place over the course of the next 6-12 months.
To enter the contest, nonprofits submitted an image or video on the GSM Roofing Facebook page showing the building in need of repair. Then they filled out an online entry form detailing the need and the organization's impact to the community. The GSM Roofing Great Roof Giveaway judging panel conducted interviews and site visits as part of the selection process.