Summer break is an ideal time for schools and universities to focus on roof services such as roof replacements, roof maintenance, or new construction work. GSM Roofing is sensitive to the scheduling and budget challenges of the education industry, which is why we have several solutions for customers who face those specific hurdles.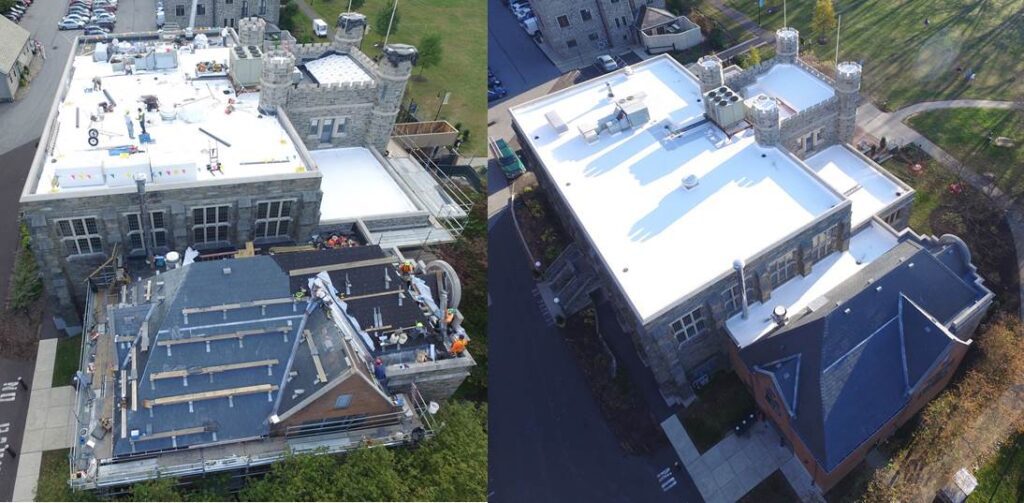 Reasons To Focus on Your Roof Maintenance
Here are the top reasons summer is the best time to give your roof attention:
• Cost savings. Less traffic on-campus equals less work-around and more time efficient and cost effective roof replacement and repairs.
• Minimal disruptions. Classroom interruptions from noises associated with roofing work are minimized with few classes in session
• Weather is warm and dry. This time of year is conducive to outdoor work and doesn't need to be interrupted as often due to weather concerns.
GSM Roofing Experience Within The Education Industry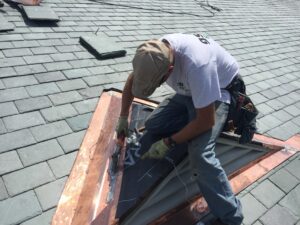 With 70 years of roofing experience and expertise, our GSM Roofing team is no stranger to the education industry. Many educational institutions and districts turn to us because they know we can handle work on various types of roofs. This summer alone we are working with 9 school districts and universities to complete roofing projects during the summer break, including:
• Slate roof replacement and repair
• Custom copper standing seam dome replacement
• Shingles roof projects
• Modified bitumen and EPDM projects on flat roofs
Roofing Solutions With Education In Mind
Unlike other commercial buildings that are bought and sold more regularly, most schools prepare to get 20, 40 or more years of use out of their facilities. Roofs are a major factor in long-term building use. GSM Roofing's quality is one of the biggest reasons why the education industry, among others, chooses us over competitors. Here are a few other reasons: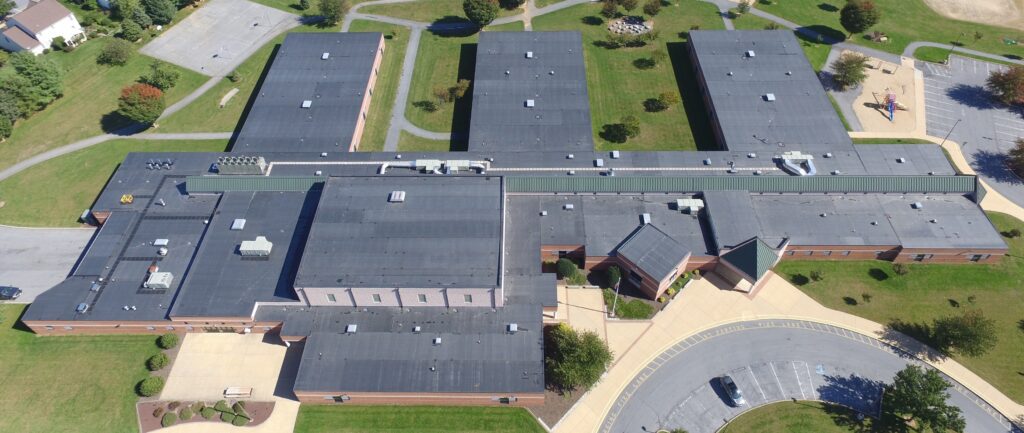 • You have a strict time frame. We understand and coordinate our schedules in order to complete the roofing project within those restrictions
• You need a solid team to handle your roof project seamlessly. Our knowledgeable team are well equipped to take on your project, or to suggest the perfect solution to fit your needs – all within your budget
• School is out, but your buildings are still being used for summer school and day camps. GSM Roofing employees are background checked and must pass child abuse clearances before being assigned on school projects
We're Ready To Help You With Your Next Roofing Project
Contact us today! We'd love to talk with you about your roof project, and how we can make it a professional and pleasant experience.
Click on play button below and watch our latest roofing project video. Now in progress!