Real Life Community Services, Declaration House $12,338.
It's that time of year again when GSM Roofing is giving back to the community and helping Lancaster County nonprofits repair or replace their aging rooftops.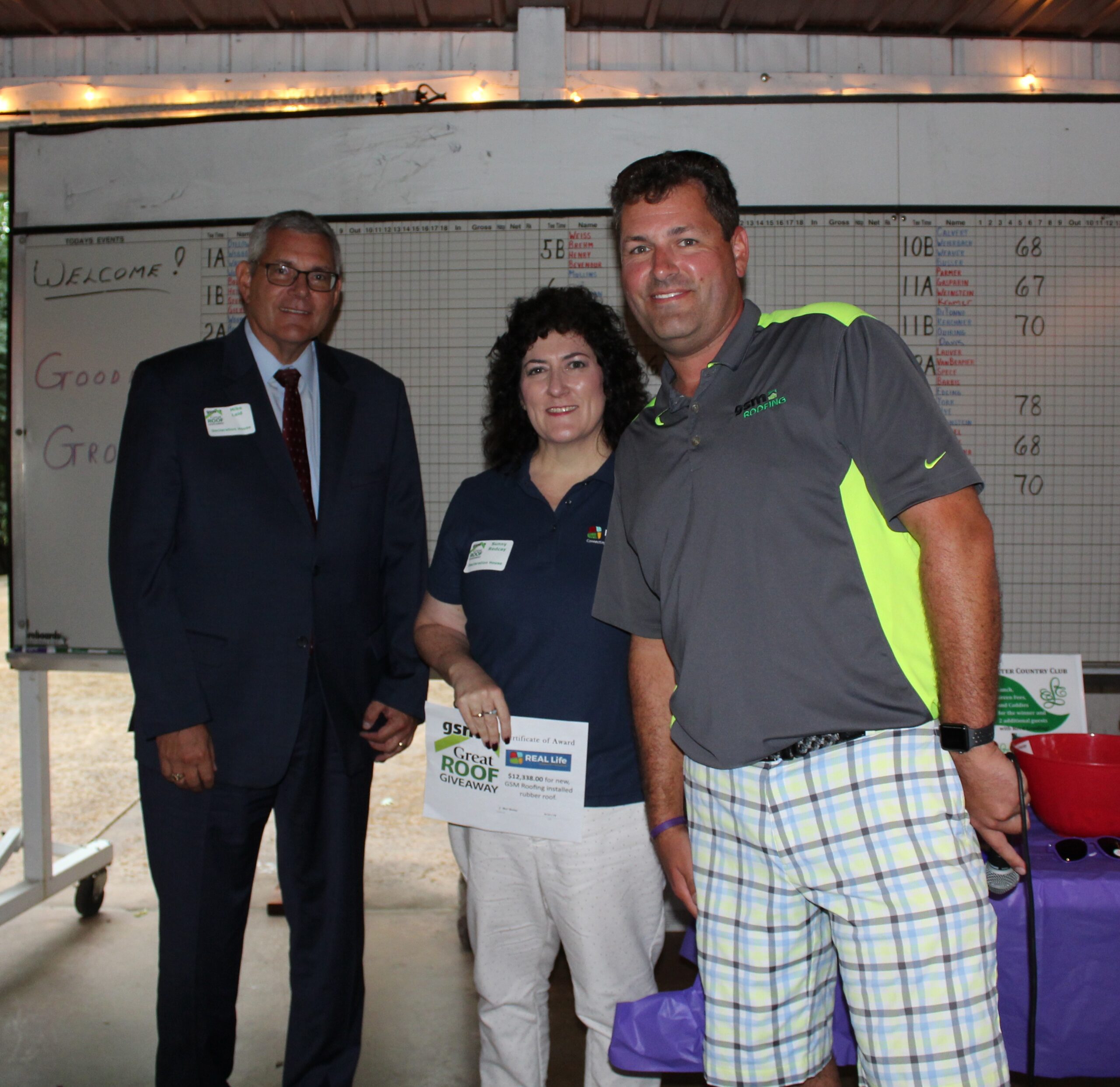 The contest, which kicked off in June, is designed to meet the overwhelming needs of Lancaster County's nonprofit community. In all, three nonprofit organizations received an award from GSM Roofing, and the Gooding Group Foundation, for a total of $20,838 in prizes.
The winners of the 2018 Great Roof Giveaway were announced Friday, September 21, 2018, during GSM's annual customer appreciation luncheon at Foxchase Golf Club in Steven, PA.
"Each year during our Great Roof Giveaway we hear from amazing nonprofit organizations that are doing wonderful things for the community; making it challenging to choose a top winner. The Great Roof Giveaway was created to reach into our community and offer help where it's most needed; and that's exactly what Real Life Community Services is doing in Denver, PA every day."

Reed Gooding, GSM Roofing President
Real Life Community Services was selected as the top winner for their work serving the Denver community through youth programs & mentoring, transitional housing for moms, providing meals through their Power Pack program, and many more. They were awarded $12,338 for a rubber roof at their "Declaration House Impact Project" which will offer affordable apartments and a community service "Hub".
The other award recipients were as follows:
First United Methodist Church, Ephrata, PA – $1,000 and up to $2,500 for roof repairs.
Adamstown Fire Company, Adamstown, PA – Up to $5,000 for roof repairs.
The roof repairs will take place over the course of the next 1 – 3 months.
To enter the contest, nonprofits submitted an image or video on the GSM Roofing Facebook page showing the building in need of repair. Then they filled out an online entry form detailing the need and the organization's impact to the community. The GSM Roofing Great Roof Giveaway judging panel conducted interviews and site visits as part of the selection process.