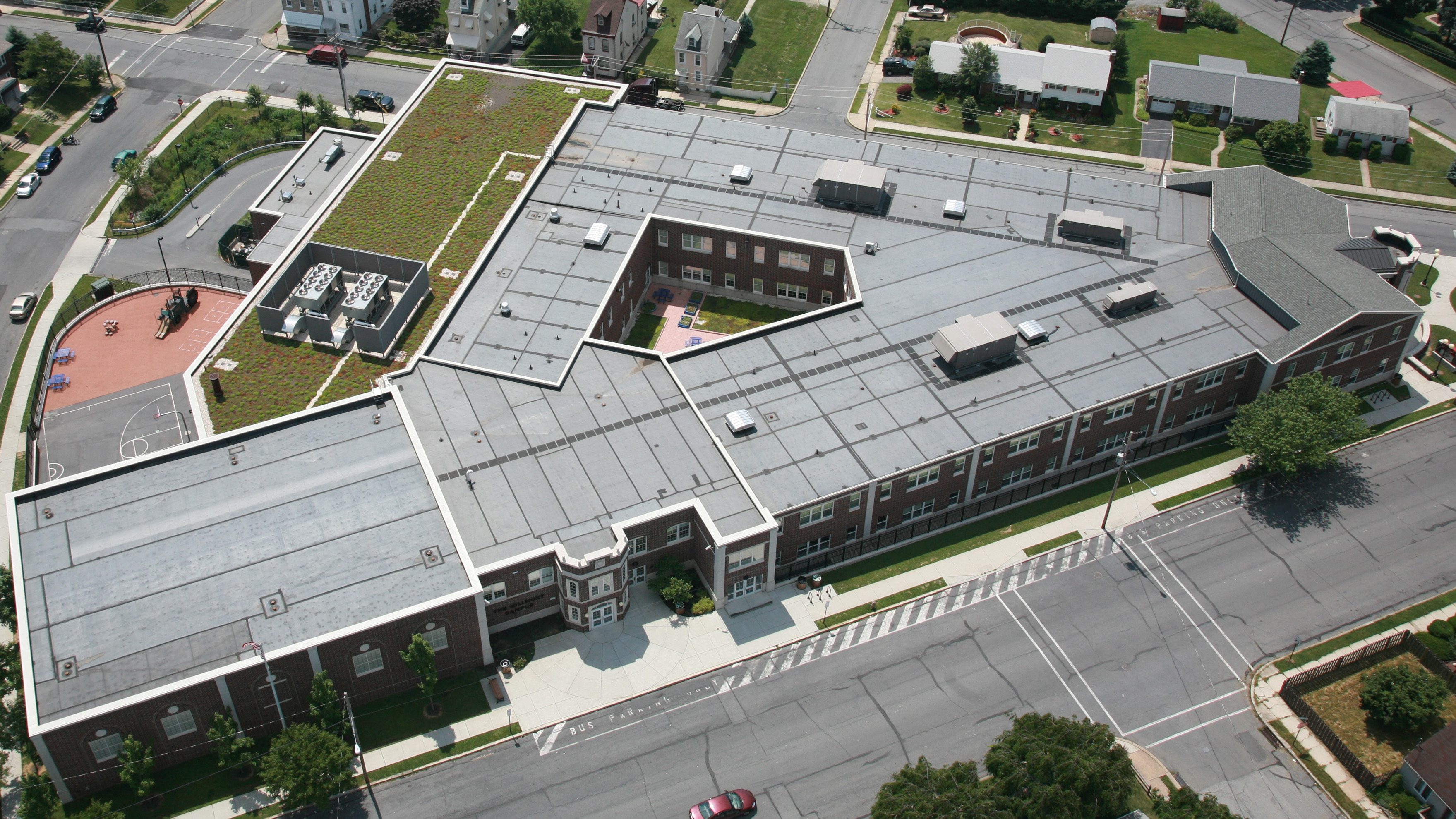 It is crucial for property owners and managers to maintain assets correctly. This is especially vital for roofs in order to obtain the maximum roof service life at a minimum cost. Unfortunately, many managers and property owners are not aware of the long-term benefits that roof maintenance can have. Learning the advantages and warranty requirements will set you up for a healthier roof and keep your work environment safe.
3 Key Benefits of Preventive Roof Maintenance:
1. Minimize Leaks & Stress
A leaking roof can be stressful and time-consuming. The time and expense necessary to fix a leaking roof, as well as any interior damage, can add up quickly. Scheduling regular preventive maintenance now will minimize dealing with future leaks.
2. Extend Roof Life
More than 80% of roof replacements could have been significantly delayed if regular maintenance was performed. When conducting a routine inspection on the roof, contractors can quickly identify problems that could be a cause for concern, assess the situation, and come to a solution fairly quickly. In most cases, if left untreated for too long, the roof must be replaced.
3. Avoid Hazardous Conditions
Not only can unstable roofs pose a safety risk for contractors or employees that need to access the roof, but also the interior of the structure can be compromised. If a leak or damage is not identified in a timely fashion, it can cause vulnerable rafters, fire hazards, mold, mildew, rusty metal, and wood deterioration. These hazardous conditions fall under the responsibility of the property owner, no matter what the outcome.
Staying proactive when it comes to roof maintenance is a responsible practice that can help save you money in the long run.
We understand that your roof is only one component to your building, which is why we have the capability to help you manage it. At GSM Roofing we offer a roof asset management program that helps our clients stay knowledgeable about their roofs. Contact us to start the conversation about your commercial roof and how to keep it safe and in good condition.