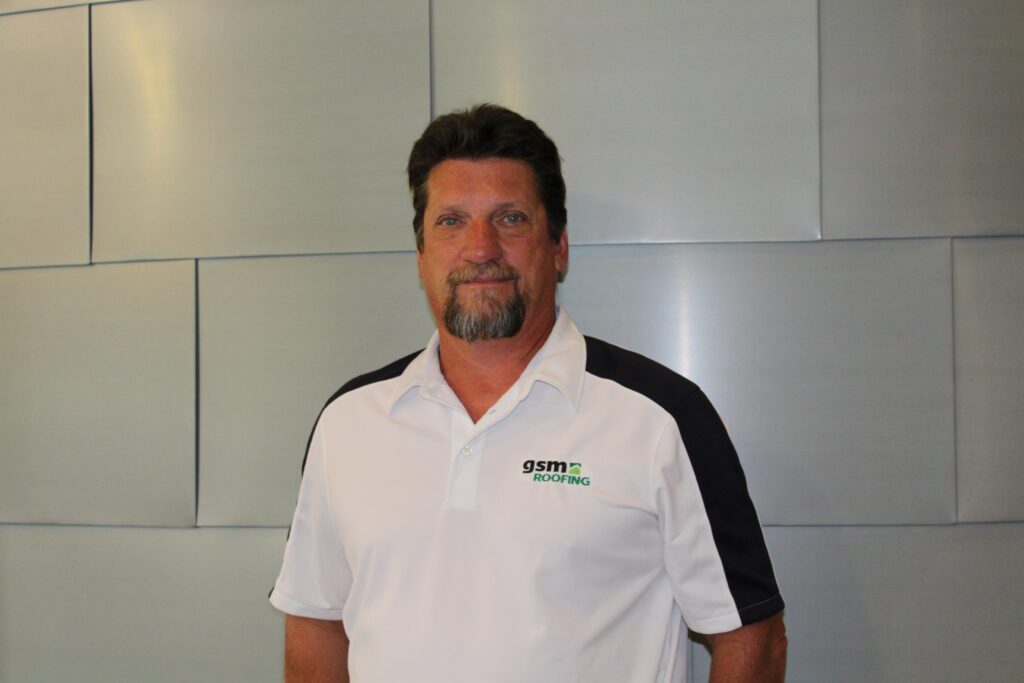 Lenny Kover
Operations Facilitator
Favorite Pizza Topping: Pepperoni
Congratulations Lenny Kover, our new Operations Facilitator! What does that mean? In this position, Lenny will be the mainspring behind project management, quality assurance as GSM's Registered Roof Observer (RRO), and employee development and training. #exceptionalpeopleexceptionalresults
With his 37 years of service with GSM, we could think of no better candidate.
"Lenny has been a driving force for the low slope department for nearly 15 years, during that time Lenny fostered relationships with our roofers, our customers and our peers in the industry. His level of knowledge and experience is rare in today's workplace and will be a valuable asset to GSM as he shifts to his broader responsibilities in our operations. Lenny should also be commended for his initiative to become a Registered Roof Observer (RRO), just another example of Lenny's commitment to the roofing industry. We're fortunate to have Lenny's talent at GSM, and his new responsibilities are a natural fit to help deliver successful projects while working with our estimators/project managers and customers."
–John Yuko, Senior VP of Operations.
Lenny began his roofing career in 1982 as a roofing helper; he worked his way to a Foreman and then Low Slope Superintendent. As a Superintendent he was known to "get it done" and tackled each project with an eye on the end result and customer satisfaction. His favorite GSM projects are those that are a little more challenging and that others may find too difficult.
Lenny spends his free time with his wife, two daughters, and his dog Olive. He and Olive enjoy hunting together and also helping others as a guide on pheasant and duck hunts. Through years of training, Lenny communicates with Olive in the field using only whistles and hand signals.
As an avid hunter Lenny is one of only a few people worldwide to complete a World Slam with a crossbow. Through hunting, Lenny developed a love for the great outdoors and is heavily involved in wildlife conservation. He serves as a member of the Blue Mountain Chapter of NWTF, Tri-Township Hunt Club, and Lebanon Middle Creek Chapter Ducks Unlimited. He's even been published in Pennsylvania Turkey Talk.
Aside from hunting and wildlife conservation Lenny enjoys working on and restoring antique cars and trucks. He currently has a '64 Chevy pick up, that took 2 years to fully restore, and a '62 Corvette. He previously would take his cars to shows, but now just enjoys using them for leisurely Sunday strolls.
Some fun facts about Lenny: he grew up in the Manheim area with 3 brothers and 1 sister. When he was younger he wanted to be a mechanical engineer when he grew up. He eats peanut butter and apple butter sandwichs every day for lunch and his favorite food is burgers. In fact, when asked where he goes for his favorite burgers he said the Hideaway in Mount Gretna and then immediately followed it up with, "But I make a pretty good burger!"
Lenny is excited for this position, to learn new things and help new roofers develop their skills. While we know that he'll be great in this position, we're going to need him to prove his burger making skills for us this summer!
Tony Trout
Low Slope Superintendent
Favorite Pizza Topping: Pepperoni
As Lenny Kover moved to the Operations Facilitator position, we found ourselves in need of a new Low Slope Superintendent. The perfect candidate to fill Lenny's shoes was already a GSM Foreman and could not be described better than this: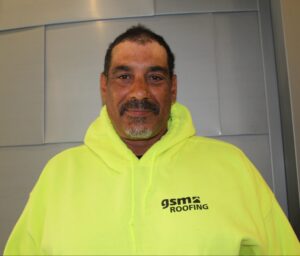 "Tony has spent five of his 12 years at GSM leading crews as a foreman. During that time he's earned respect as a leader, a teacher for the newer employees and a representative for GSM when managing projects and interacting with customers during installations. Those are also the traits that will make him successful as a superintendent, and I'm confident that Tony will guide the entire low slope workforce with the same success that he did as a foreman."
– John Yuko, Senior VP of Operations
In his free time, Tony enjoys spending time with his wife and 4 children. He also enjoys working on his Harley and looks forward to more opportunities to ride it as the weather warms and his hours aren't as long.
Congratulations Tony.