The Resilience of Acorn Cottage: A Roofing Revival Project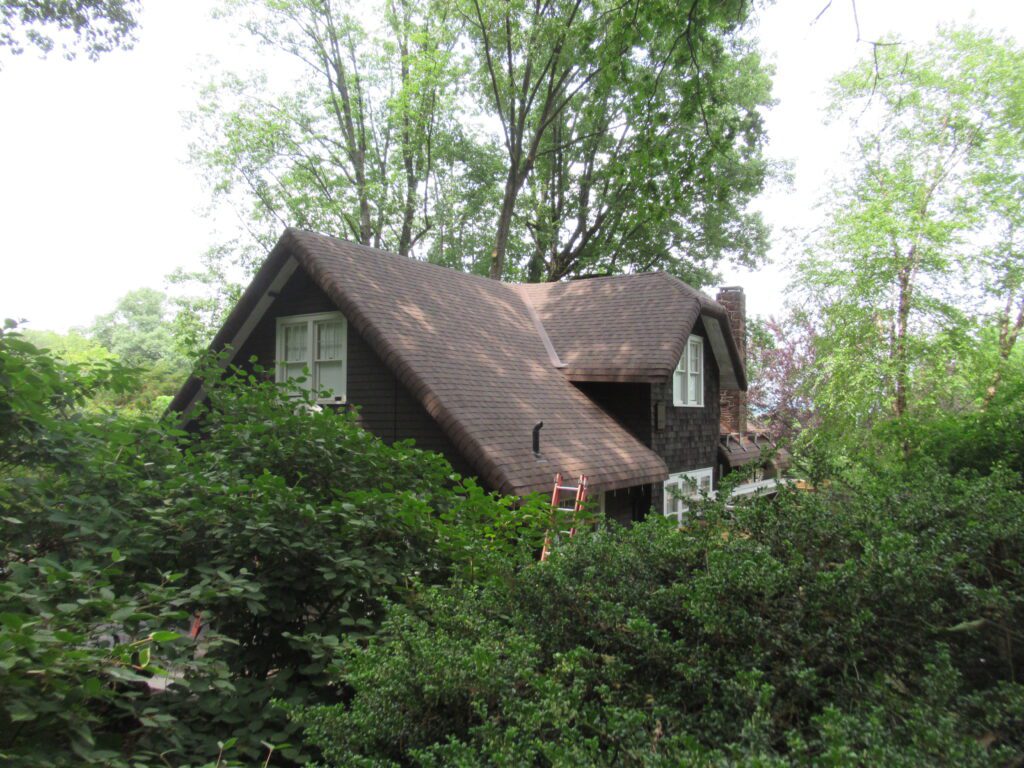 Restoring the Roof of a Historic Kit Home in Ephrata, PA
Shingle, Gutter, and Downspout Project
Situated in Ephrata, Pennsylvania, stands the historic Acorn Cottage, a charming kit home from the Gordon-Van Tine company that has withstood the test of time since 1928. GSM Roofing was presented with a challenging task: performing a full tear-off and installing new CertainTeed Landmark Shingles on the iconic bungalow.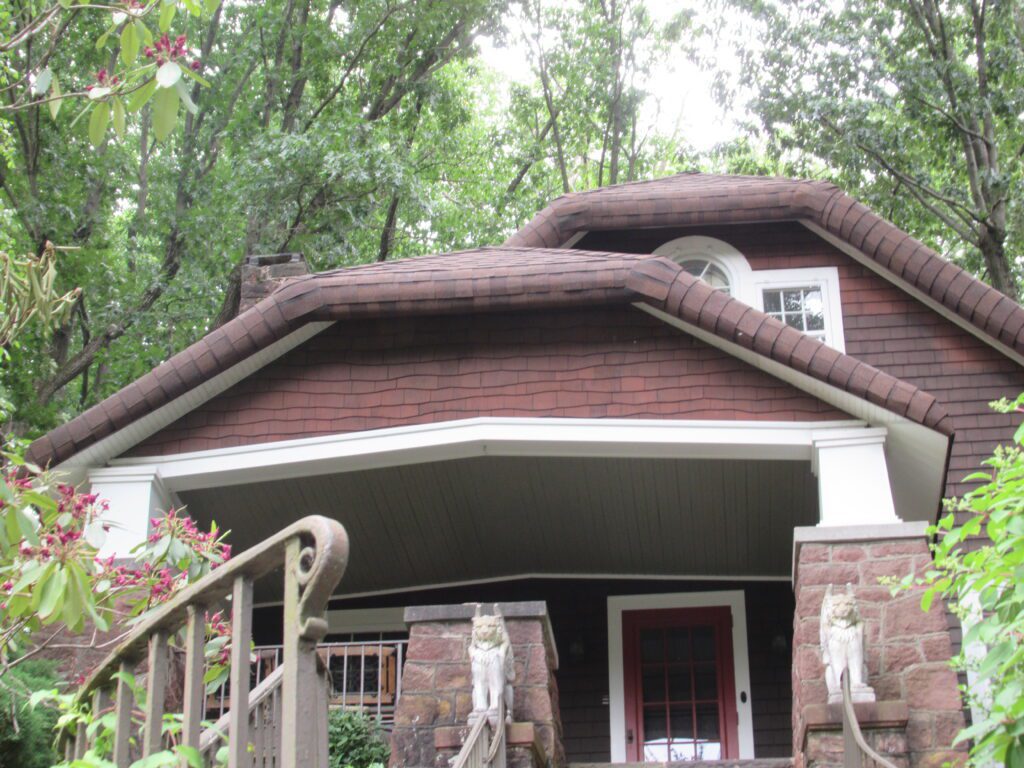 The Challenge: A Unique Roof Shape and Access Difficulties
One of the captivating characteristics of this bungalow-style house is its rounded eaves and rakes, a feature that made the roofing installation incredibly challenging. Adding to the complexity, access to the house was tricky, testing the GSM Roofing team's expertise and ingenuity.
Overcoming the Challenges: An Innovative Solution
GSM's extensive experience in the industry came into play to overcome these challenges. Our team made a mock-up of the rounded eaves and test-fit the shingles to ensure they would work. To support the shingles at the underside of the eaves, we created a j-channel. Berger Bros. bar gutter supports and hangers were used to center the gutter along the eave. Our commitment to problem-solving helped preserve the original look of the house while providing modern durability.
Preserving the History and Enhancing the Aesthetic
This unique project presented the opportunity to restore the roof of a house that has a remarkable history. The Acorn Cottage was built by Roland Garver, after whom Ephrata's largest park is named. The kit for the house was originally delivered by rail car to Sprecher's Hardware store in Ephrata.
The house's exterior was clothed in cedar shingles, a design element we strove to maintain in our restoration. We chose to install new GAF HD shingles, an economical alternative to cedar shingles, while maintaining the look of the original cedar as much as we could.
A Project Perfectly Aligned with GSM Roofing's Values
Our involvement in this project allowed us to showcase our abilities in dealing with "dirty, dangerous, and difficult" projects, a tagline that GSM proudly carries. It demanded the meticulous installation of the shingles to preserve the original look of the house, a task that tested our problem-solving skills, commitment to precision, and quality work.
From Garver's Castle to a Restored Gem
Our dedicated team worked meticulously to ensure that Acorn Cottage, once jestingly referred to as "Garver's Castle on the Hill," maintained its historical charm. It now proudly sports a resilient new roof, ready to continue standing as a testament to the architectural beauty of the past.
Embracing the Past, Crafting the Future
The Acorn Cottage project was an embodiment of GSM's mission – to respect and uphold historical architecture while incorporating modern roofing solutions like CertainTeed Landmark Shingles. We've given new life to this 1928 kit home, allowing it to continue narrating its unique story.
If you are interested in learning more about our historical roofing work, please contact us today.