Low Slope Reroof Project: A Comprehensive Roofing Solution in Lancaster, PA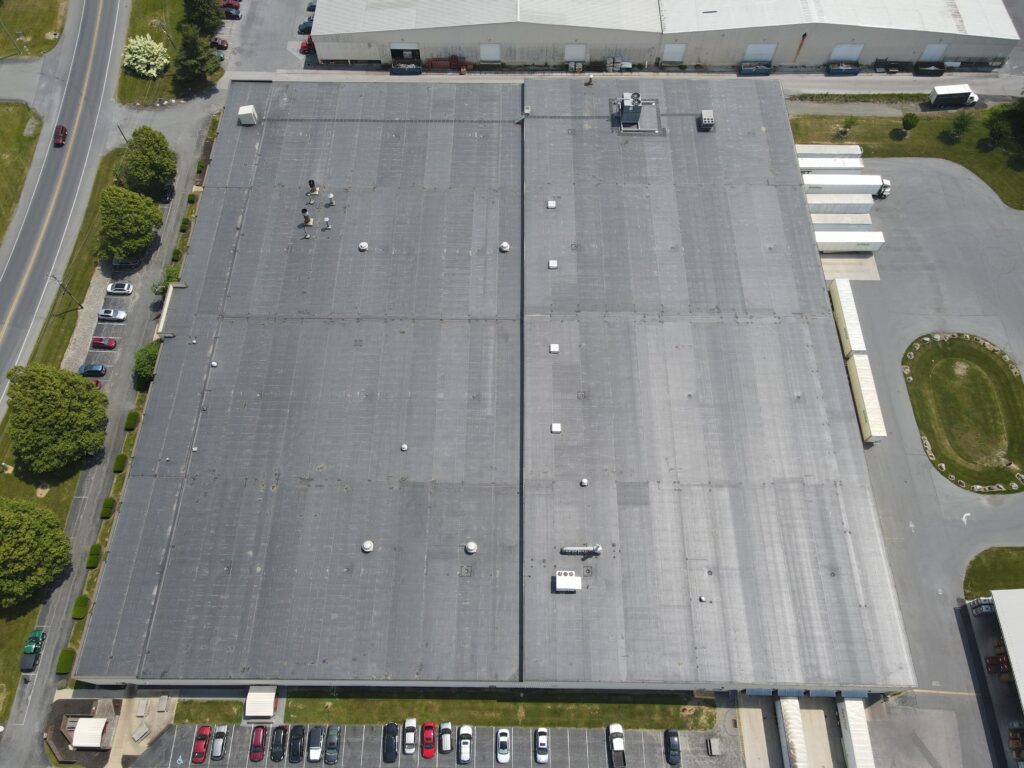 Project Overview
The Low Slope Reroof Project in Lancaster, Pennsylvania entailed a substantial and comprehensive replacement of an existing roofing system. The scope of work included the removal of the current EPDM roof and insulation down to the metal deck on the front low roof and the removal of two layers of existing roof systems from the rear high roof. GSM then installed two layers of 2.6″ isocyanurate insulation in the adhesive to meet increased energy codes of R-30 minimum.
This significant project covered a sprawling area of approximately 160,000 square feet, equating to nearly 3 & 3/4 acres. The scale of the project and the associated complexities established the Low Slope Reroof Project as a standout within the roofing industry in Pennsylvania.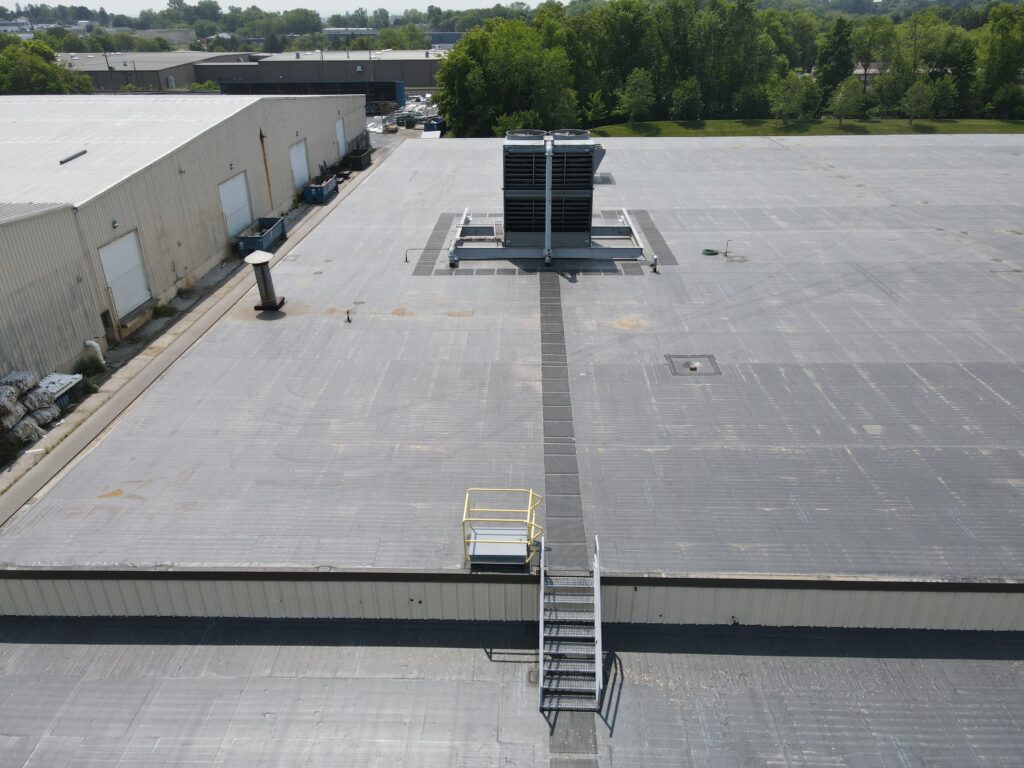 Key Challenges
Three major challenges posed potential hurdles to the success of the project:
The project's vast size of about 160,000 square feet.
The removal of existing roof systems, including 34 skylights, on a high roof.
The period of winter weather our crews had to endure while working over live manufacturing operations and warehouse storage areas.
The ongoing Covid-19 crisis, which had a substantial impact on material availability, led to a delay of 6 months, and final pricing only being determined upon the date of material shipment.
How We Addressed the Challenges
Through the dedicated work of its team, GSM managed to successfully navigate these challenges. With exceptional contributions from Foreman Shane and Superintendents Tony & Larry, GSM was able to efficiently conduct the project despite the severe winter conditions and amidst live manufacturing operations. Furthermore, GSM maintained a strong partnership with a long-term client, ensuring clear communication and coordinated efforts throughout the project.
Key Project Stats
The Low Slope Reroof Project displayed impressive statistics that underline the significant scale and detailed planning required for its success.
The project involved approximately 26 tractor loads of materials during the initial deliveries.
The crew sizes varied, ranging from 3 to 20 mechanics at various stages of the project.
Why the Low Slope Reroof Project was a Perfect Fit for GSM
The Low Slope Reroof Project perfectly aligned with GSM's unique abilities to tackle projects that are Dirty, Dangerous, and Difficult.
The roof removal, without a ceiling tile grid, resulted in accumulated dust and dirt. This, along with other particulates from ongoing operations, could potentially enter the structure. This issue was further complicated by the presence of skylights and other penetration removals. To effectively manage this, the building owner in consultation with GSM, implemented an interior underdeck containment system to capture dust and other particulates from the removal process.
This approach, along with GSM's demonstrated expertise in managing large-scale projects, proved the Low Slope Reroof Project to be an ideal endeavor for the company.