Lancaster Plumbing, Heating, Cooling & Electrical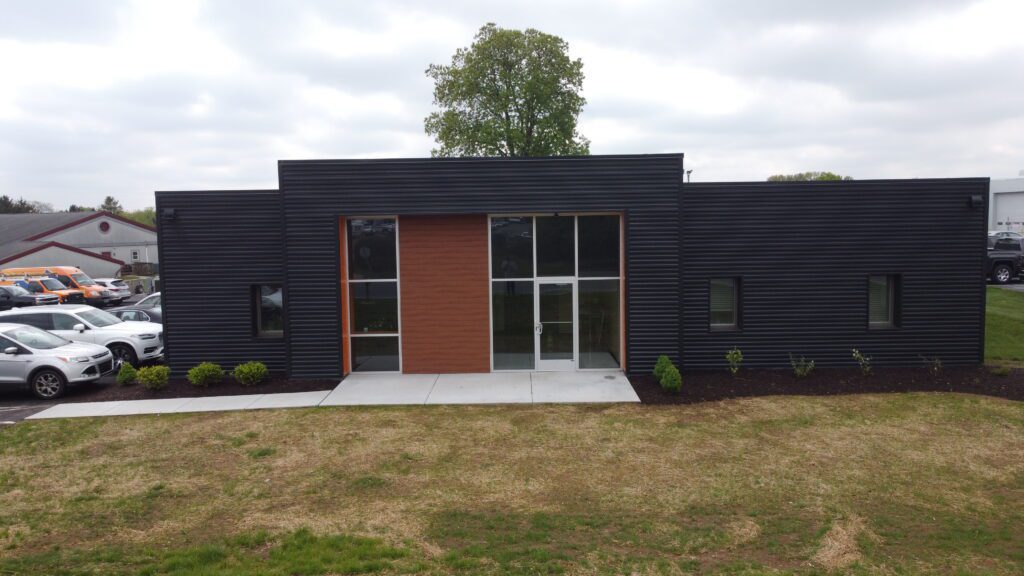 Overcoming Challenges to Deliver Quality Gutter, Downspouts, and Metal Siding Installations
Project Overview
GSM was recently commissioned by Lancaster Plumbing Heating Cooling & Electrical to install new metal siding, gutters, and downspouts at their Enterprise Road location in Lancaster, PA. The project scope also included front coping and EPDM flashing detail.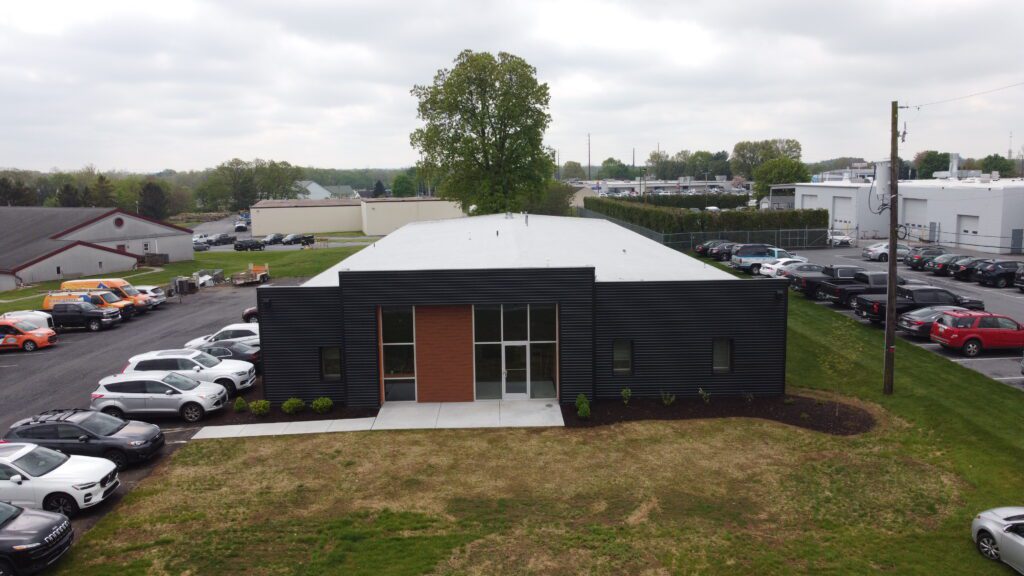 Key Challenges
As with any roofing project, there were several key challenges that our team had to overcome. One of the biggest hurdles was the front entrance flashing detail onto the existing metal roof. This required careful planning and execution to ensure that the new flashing would provide a watertight seal while also matching the existing roof's aesthetics.
Another challenge was attaching various types of siding to the building's exterior. Our team had to use different techniques and materials to ensure that the siding was securely fastened and provided a durable and long-lasting finish.
How We Addressed the Challenges
At GSM, we have multiple specialized crews that can collaborate on projects. This allowed us to tackle the front entrance flashing detail and the siding installation simultaneously, ensuring that the project was completed efficiently and effectively.
Our team also took extra care to ensure that all work was done to the highest standard of quality. We conducted regular inspections throughout the project to make sure that all materials were properly installed and that the final result met our client's expectations.
Key Stats
In total, we installed 300LF of gutter and 14 downspouts, as well as new metal exterior siding.
Why This Project Was a Good Fit for GSM
This project was an excellent fit for GSM because it required various skill sets and a high level of workmanship. Our team was able to showcase our expertise in metal roofing and siding installation while also demonstrating our ability to overcome unique challenges.
Additionally, this project aligned with our commitment to serving ideal customers who value quality work and attention to detail. We take pride in delivering exceptional results that exceed our clients' expectations, and this project was no exception.