GSM Roofing Project Profile: Exceptional Solutions for Complex Roofing Challenges in Harrisburg, PA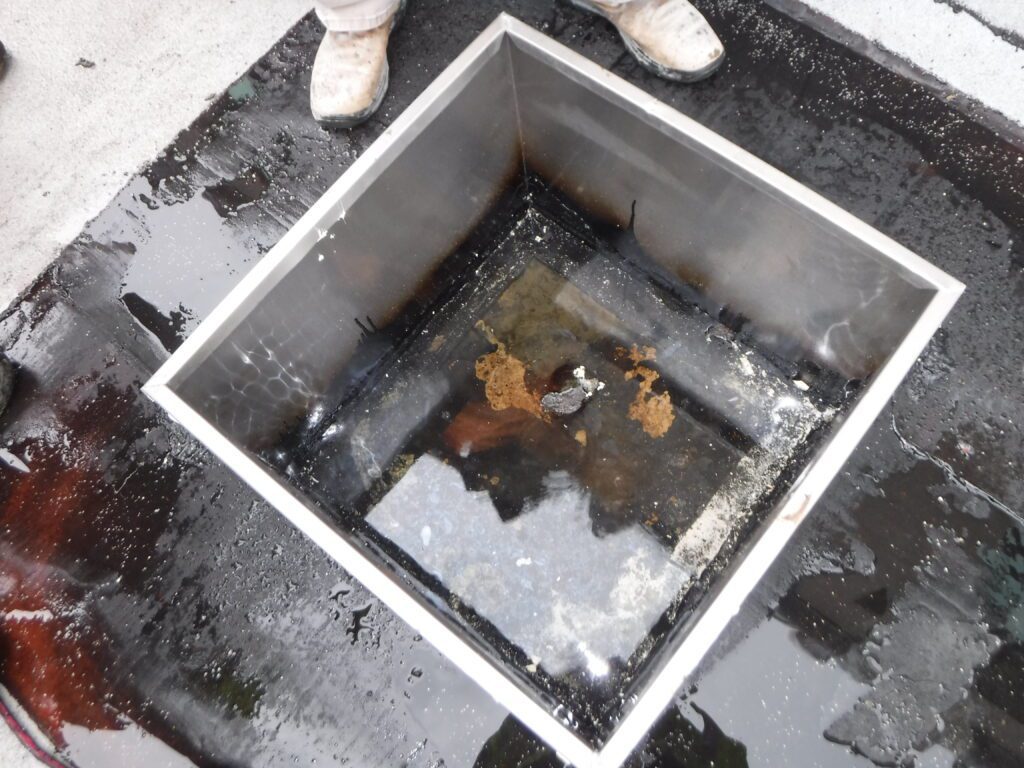 Roofing Project Overview:
GSM Roofing, renowned for delivering exceptional results through exceptional people, recently undertook a challenging roofing project at the Forum Building in Harrisburg, PA. This project, encompassing a 720-sq ft service roof repair on the 5th floor, demanded a unique blend of expertise and innovative problem-solving, hallmarks of GSM's approach to commercial and specialty roofing.
Scope of Work:
The extensive scope of work included:
Removal of existing roofing materials.
Installation of Paradiene 20 vapor barrier and tapered Paratherm polyiso insulation.
Application of Perlite cants, Dens Deck prime cover board, Paradiene base ply, and cap sheet.
Implementation of Parafor 30 wall flashing and Paratread walkways.
Detailed flashing around roof drains and wall flashing.
Key Challenges and Innovative Solutions:
GSM Roofing faced a unique challenge: the discovery of failed retro-drains and bird-caused clogs leading to water damage. The initial scope was expanded due to the delicate nature of the roof deck under a gold leaf fresco ceiling. GSM's team, known for tackling dirty, dangerous, and difficult projects, proposed and executed innovative solutions:
Design and installation of stainless steel drain isolation chambers to identify the leak sources.
Collaborative consultations leading to the implementation of drain bowls, initially opposed by the General Contractor.
Replacement of the roofing system with 060 EPDM and tapered ISO, ensuring long-term resilience.
GSM's Unique Approach:
This project was a testament to GSM's commitment to problem-solving and customer satisfaction. Adhering to their tagline, "Exceptional People, Exceptional Results," GSM demonstrated their expertise in addressing unforeseen challenges without compromising on safety or quality. The team's experienced approach and clear communication ensured the project's success, reflecting GSM's value in their team's tenure and expertise.
Why GSM Roofing?
GSM Roofing stands out in the Pennsylvania and Maryland roofing industry for their ability to deliver tailor-made solutions for complex roofing needs. With a focus on safety, precision, and clear communication, GSM is the go-to contractor for commercial roofing projects that demand a high level of expertise and care.
This project in Harrisburg, PA, not only showcases GSM Roofing's technical proficiency but also their commitment to doing the job right, no matter how challenging the circumstances. For roofing solutions that require a blend of experience, innovation, and a commitment to excellence, GSM Roofing is the trusted choice.