American Hydrotech Blue Roof Project: Pioneering Storm-Water Management in Lancaster, PA
Project Overview
Welcome to a journey through an innovative and pioneering endeavor, the American Hydrotech Blue Roof Project in Lancaster, PA. This project showcases the power of ingenious engineering, eco-conscious solutions, and forward-thinking construction.
What is a Blue Roof?
Before we dive into the specifics of our project, let's unpack what a blue roof is. Blue roofs are a modern marvel in urban design and sustainability. They are built to temporarily store rainwater in a controlled manner and slowly release it over several days. This method becomes a part of an effective storm-water management strategy, especially in areas prone to heavy rainfall.
Blue roofs are not just about practicality; they also contribute significantly to the well-being of the environment by reducing storm-water runoff, alleviating pressure on municipal drainage systems, and improving the water quality in local water bodies. As of today, they're quite rare. The American Hydrotech Blue/Garden Roof is only the third of its kind in Pennsylvania and the first ever to be completed on a historical building.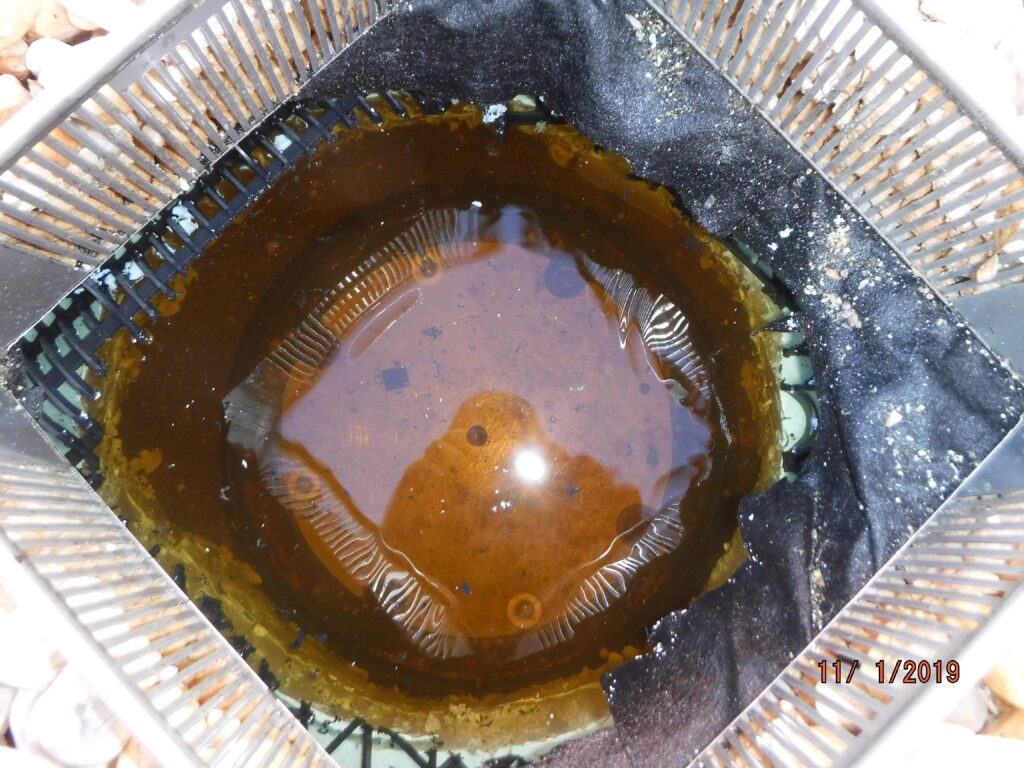 About the Project
This project entailed a complex and multifaceted scope of work, all planned and executed flawlessly to install a Blue Roof over an area of approximately 1,008 square feet. Each step, from installing surface conditioner to the concrete deck surface, flashing walls and roof drains, to performing a 24-hour flood test, and finally providing a 20-year manufacturer's warranty, was meticulously planned, and executed.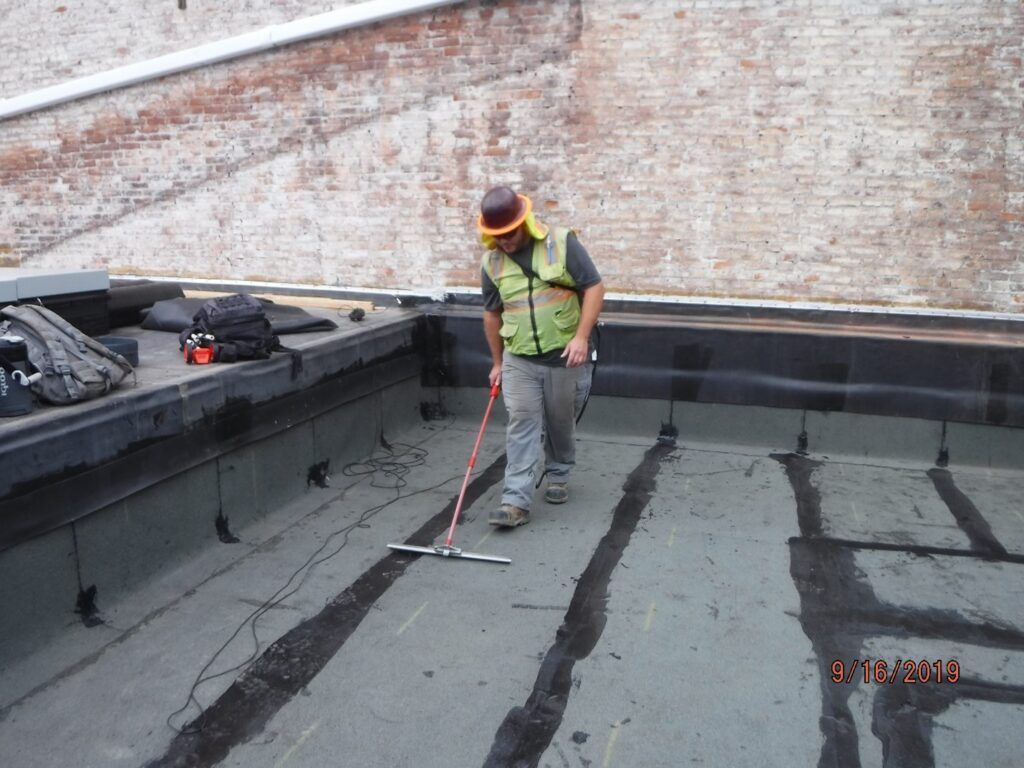 Challenges and Triumphs with the Blue Roof Project
Key Challenges
The unique design and function of a blue roof brought with it a specific set of challenges. One particular issue involved the expansion joint detail. The original detail showed a redline expansion joint within the water storage cavity, which could potentially put the movement stress of an expansion joint within the water storage area.
Overcoming the Challenges
The solution to these complex challenges was brought about by the seasoned experience and innovative problem-solving abilities of the team at GSM Roofing. Drawing from their vast industry knowledge, they skillfully redesigned the expansion joint detail. Convincing all relevant stakeholders, they innovatively replaced the potentially problematic setup with a sturdy wall, thereby skillfully navigating the issue. This effective solution further reinforces GSM Roofing's expertise in handling intricate roofing projects.
The Highlights of this Blue Roof Project
This project was no ordinary roofing task. From electronic leak detection (EFVM testing) and 48-hour flood tests to the installation of lightweight Hydrodrain Max & 1-inch needled rock wool to reduce the overall weight of the roof system, every step was a showcase of cutting-edge engineering and design.
And the result? Six months after installation, at the grand opening ceremony, the ground was covered in plants. The blue/garden roof, with its elevated expansion joint, access door, and sheet metal trims, was a sight to behold and a testament to a forward-thinking, eco-friendly design.
The Takeaway
This project was about more than just roofing—it was about logistics, planning, and expert execution. It was about environmental stewardship, innovative engineering, and the will to push the boundaries of what's possible in roofing technology. And most importantly, it was a prime example of how a well-executed blue roof can contribute to urban design and sustainability. Contact GSM Roofing to learn more about Blue Roofs.